Initially, Porto was one of the places Laura and I felt we had our worst experience in. In looking over all the images however, it turns out Porto was one of the most picturesque places we visited. Potential visitors be warned though, A visit to Porto is not the same as a visit to say, touristy Paris – Porto is raw and very gritty; a rough around the edges kind of place, and in as much, very very real. I think that's why, in retrospect, I rank my Porto experience as one of the best of the trip.
We visited Porto twice, the first time coming up from the south. Upon entering, we immediately got lost, and ended up driving all around in what can only be characterized as a complete mad house of traffic. With the sun setting, we somehow managed to guess our way down into the heart of Porto and, after a run in with some scheming late night bums, found a place to park and the door to our hotel. FYI if you're planning a visit, be forewarned, the maps the tourist information offices hand out do not match the actual city. I'm not sure if we ever figured out why every street on every map, simply didn't exist.
After settling in, we decided to brave the drizzly rain outside, and try and find a restaurant for some dinner. I don't want to go into the details of what happened, suffice it to say we got lost, again. We also mistakenly took the "Flight Of Stairs From Hell", a set of stairs that ran up from the waterfront back toward our hotel. I think our lives were in danger, I don't even want to go into it. It was horrible. We did find a restaurant though, after circling the waterfront area twice, ate a nice dinner, met a friendly local who truly loved her city, and made it back to the hotel in one piece. All in all, one hell of an experience.
The second visit, on our way back out of the wine country was much better, to say the least. Having the experience of our first visit under our belts, we managed to get in and out without any issues.
If you're planning a visit to Portugal, put Porto on your list.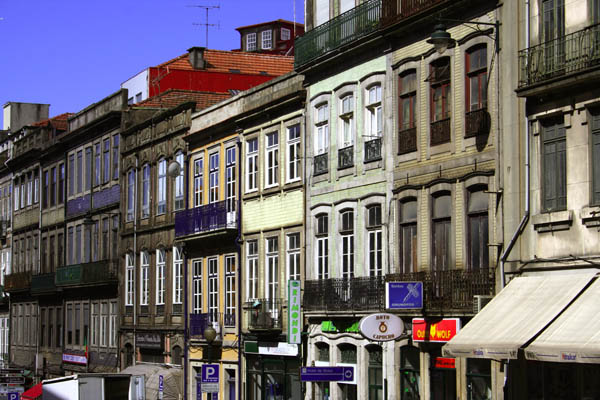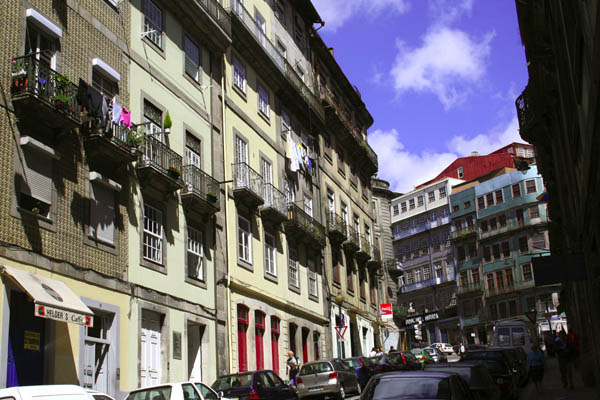 I love both these shots. The angles, lines and colors of Porto really show up here.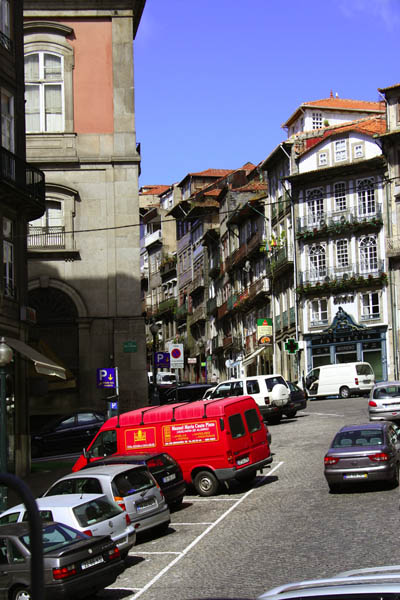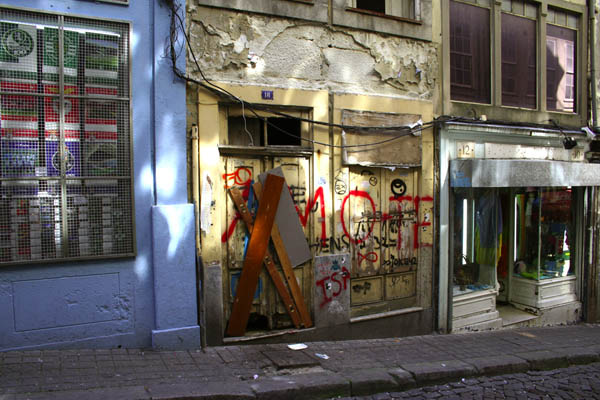 Porto is a mixture of success and decay. Having recently come out from under the dictatorship of Salazar, they are still rebuilding in many ways.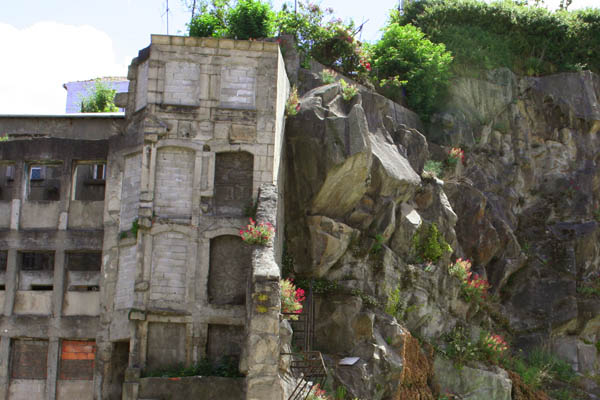 Building, meet rock face. Rock face, meet building.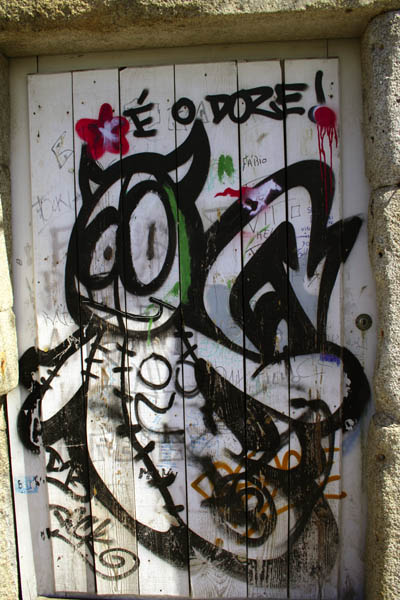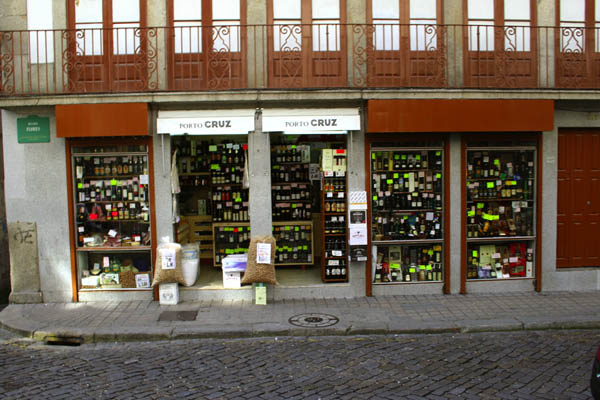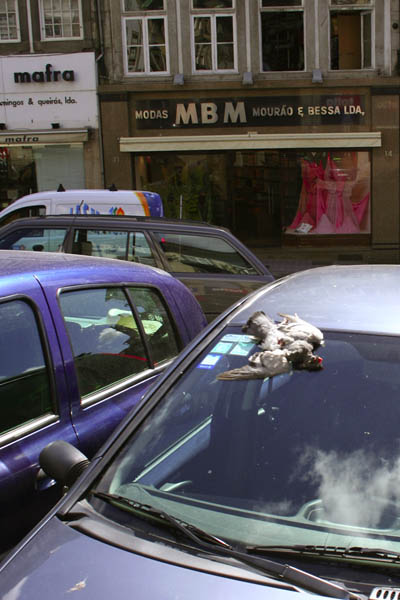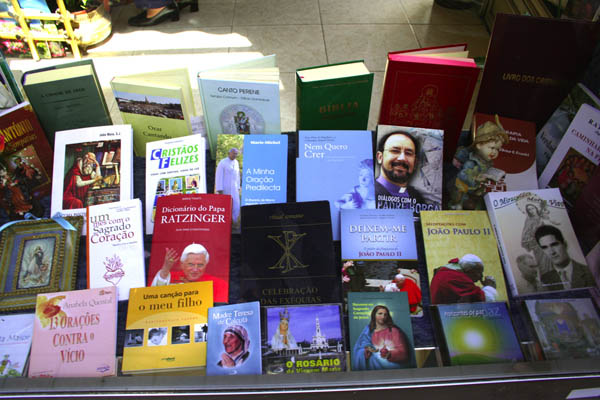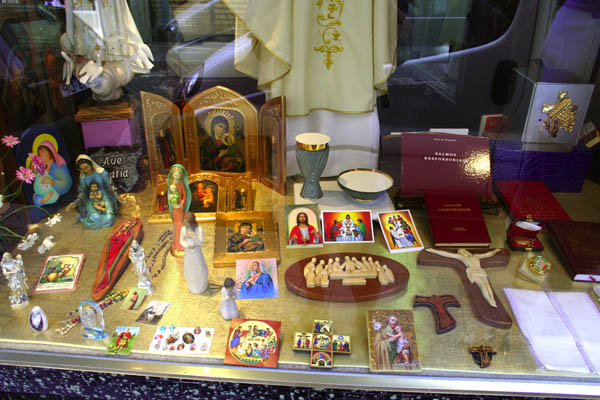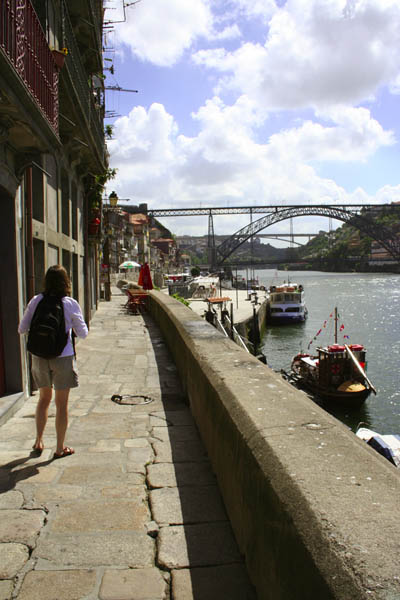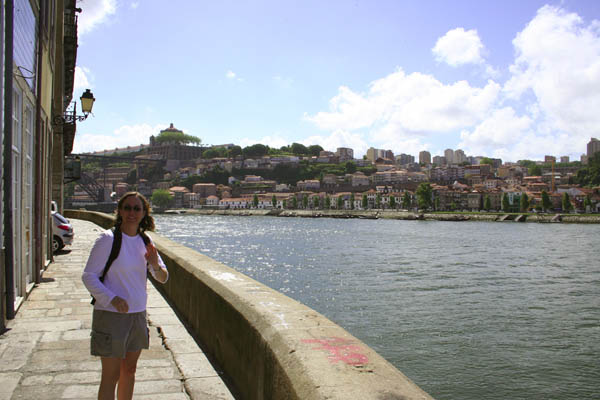 A walk along the Douro river.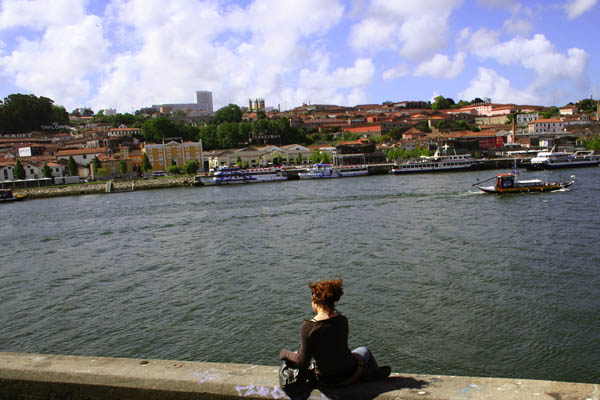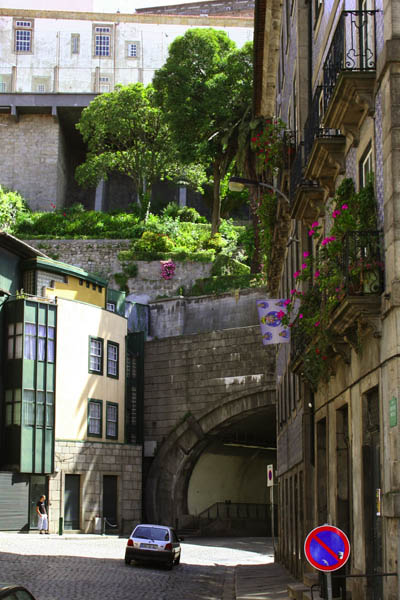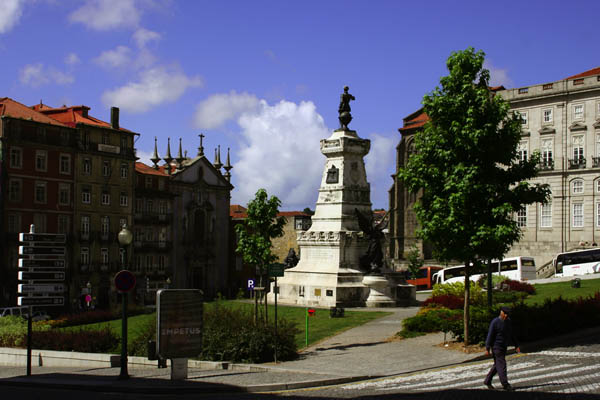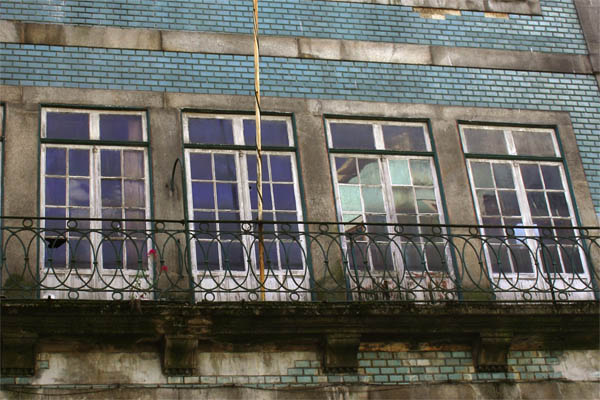 Porto is a city of textures.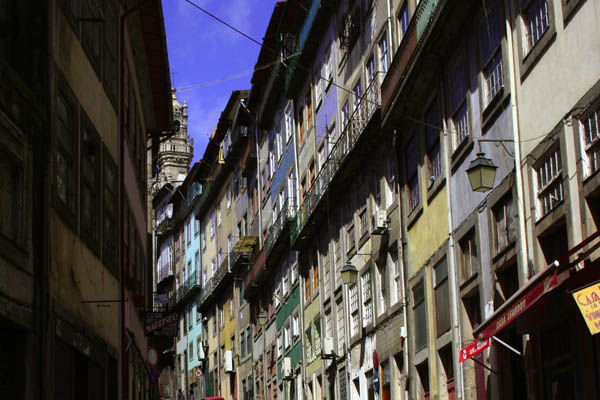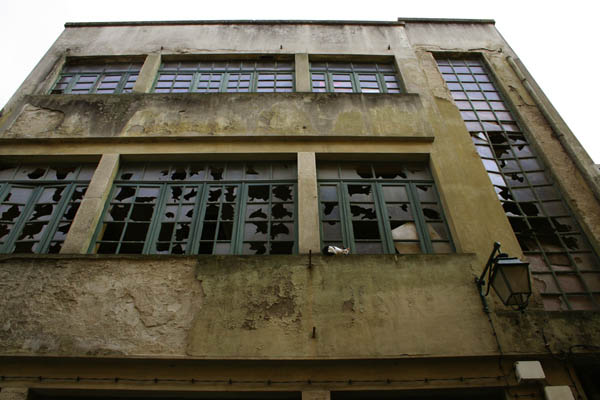 A work of art only time and bad design could create. Note the caved in and buckling inward windows on the right. The building appeared to be slowly caving in on itself over time. Mr. Bigglesworth will no doubt be it's first victim. This building was on the south side, in the wine district.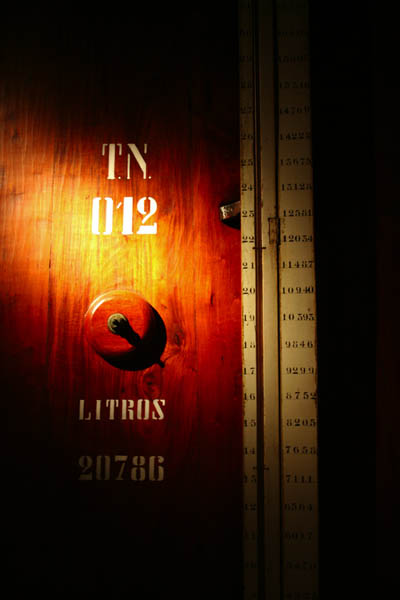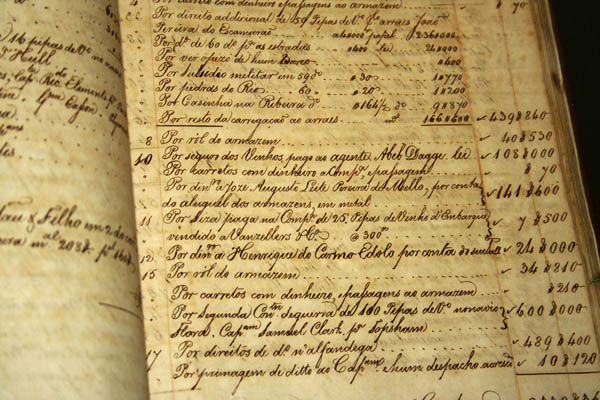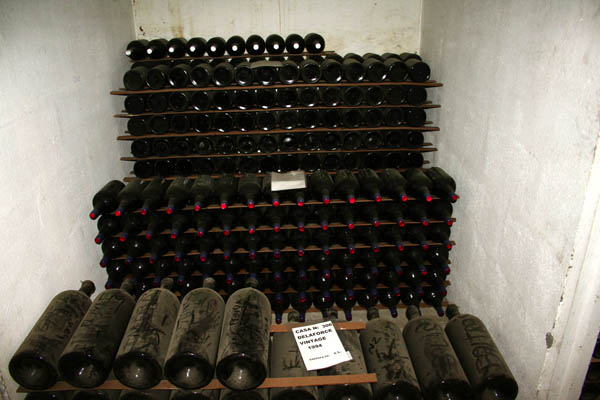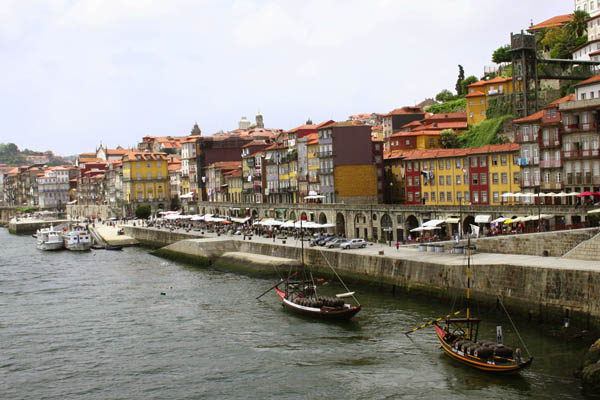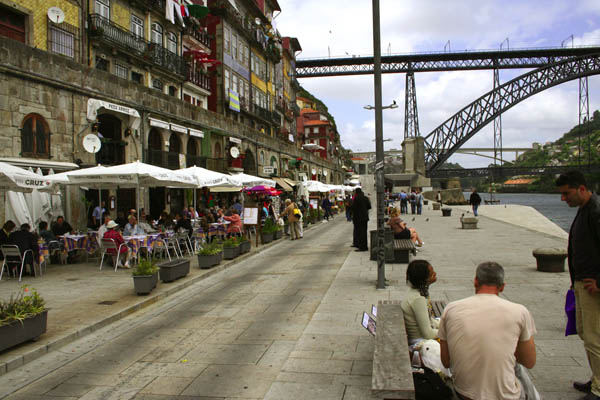 The "Flight Of Stairs From Hell" are up just a little bit, and to your left.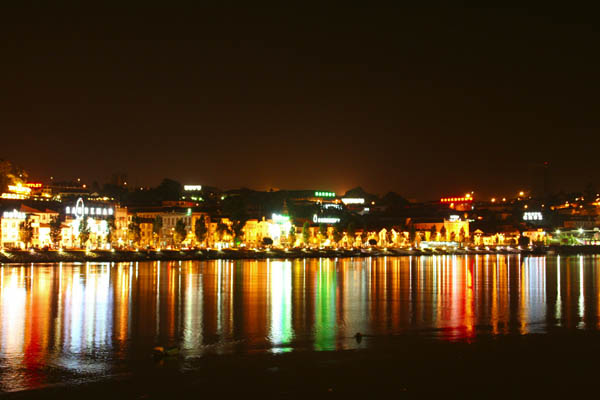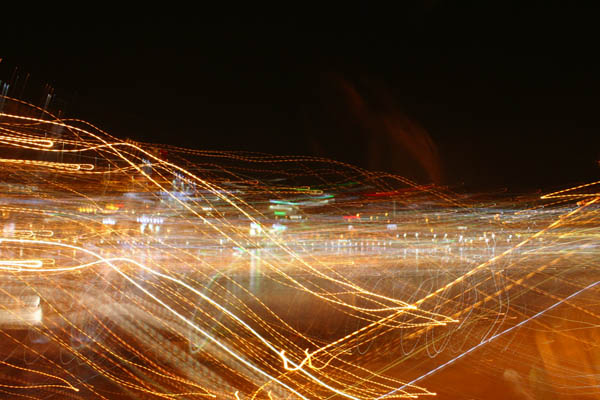 The ghost of Laura over a smeared night shot. Note how the florescents pulse instead of glow.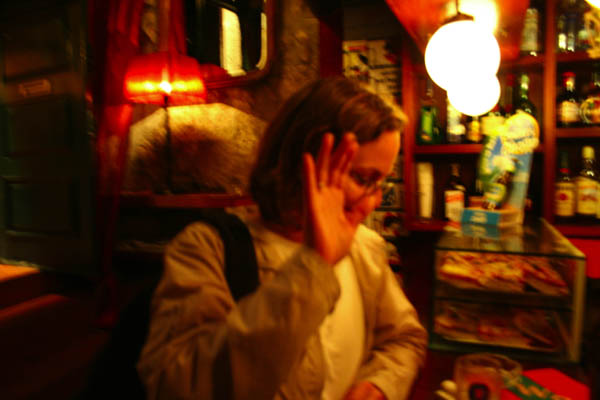 Recovering from a Porto experience requires, alcohol, and lots of it.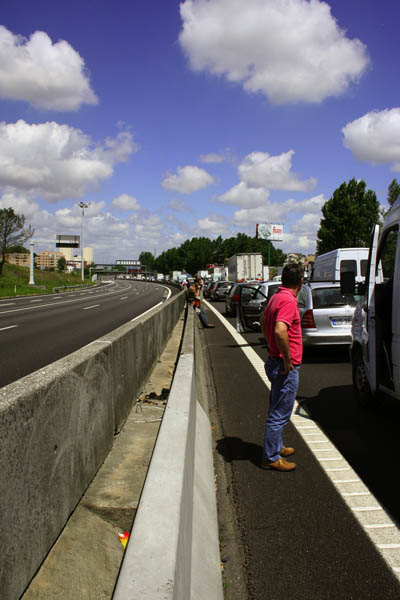 On the drive out, the city tries to hold on to us a little while longer.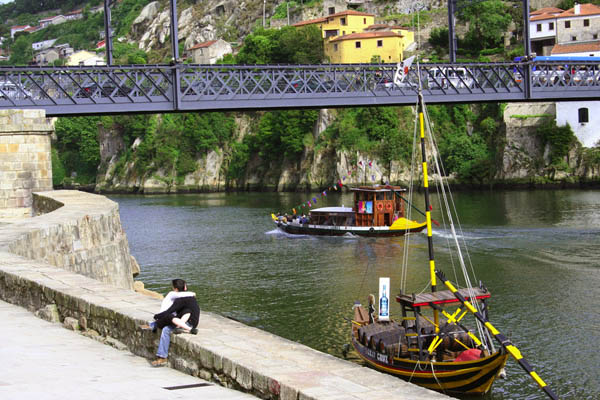 Love conquers all.